A.J. Herbert, III
back to attorneys »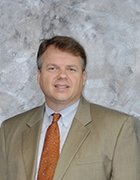 A.J. Herbert, III
Phone: 599
@
Practice Areas:
Bar Admissions
Louisiana, 1989
Texas, 1990
Professional Associations:
Louisiana Association of Health Plans
American Health Lawyers' Association
Health Law Committee, New Orleans Bar Association
Louisiana Bar Association
Texas Bar Association
America Bar Association
Experience
Education & Clerkships:
Bachelor's Degree, magna cum laude, Political Science, Loyola University
Master's Degree, summa cum laude, American Banking Law, Boston University School of Law
Graduate Banking Law Alumni Academic Achievement Award
Juris Doctor, summa cum laude, Tulane University School of Law
Order of the Coif, Notes and Comments Editor, Tulane Law Review, President, Tulane Civil Law Society
Publications & Presentations:
The New CRA Environment: Pitfalls and Opportunities, Texas Savings & Loan League Savings Account (Nov.-Dec. 1990).
Capital is King: The Role of Undercapitalized Depository Institutions in the Post-FDIC Improvement Act Environment, 47 Consumer Finance Law Quarterly Report 229 (1993).
Note, Statewide Branching By National Banks Takes Root in the Fifth Circuit, 62 Tul. L. Rev. 641 (1988).
Comment, Requiem on the Glass-Steagall Act: Tracing the Evolution and Current Status of Bank Involvement in Brokerage Activities, 63 Tul. L. Rev. 157 (1989).
Comment, Lender Liability: Good Faith and Demand Notes, 64 Tul. L. Rev. 201 (1989).